The Faculty of Agriculture at Shizuoka University provides the "life science" education based on natural sciences, such as biology, chemistry, physics, and physical geography for training of the prospective leading figures who will be active worldwide from Shizuoka prefecture to Japan, Asia and the whole world. Our research fields are extended from fundamental to applied: biotechnology, bioengineering, geography, geosphere science, agronomy, microbiology, environmental science, entomology, food science, economics, and so on.
Bioresource Sciences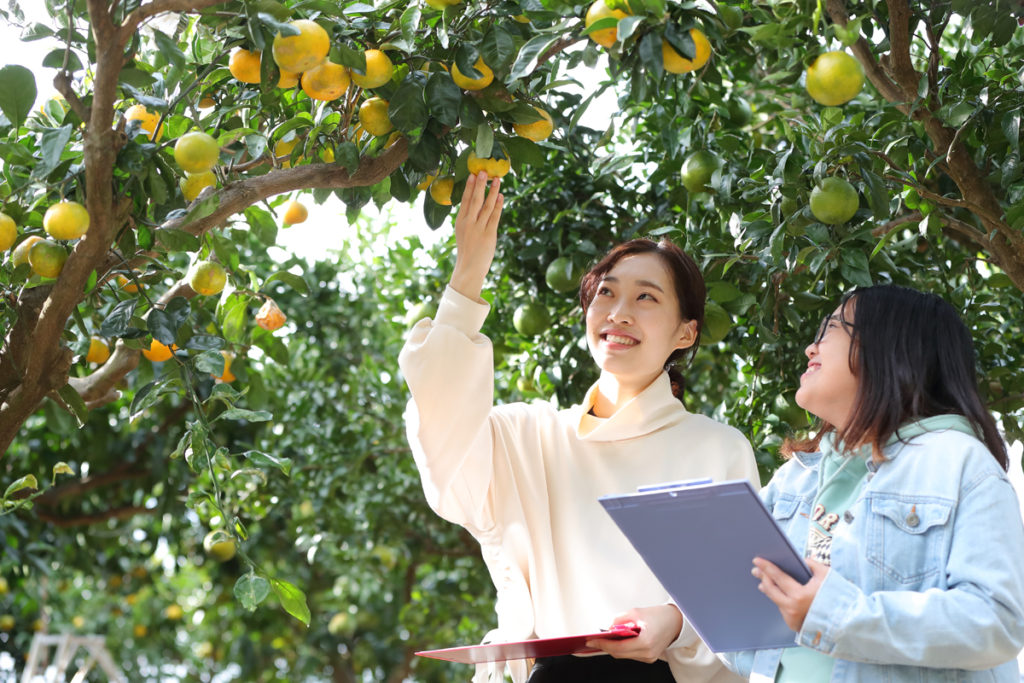 At the Department of Bioresource Sciences, the students are trained to become specialists who contribute particularly to the fields of agriculture, forestry and environmental conservation. In order to improve the quality of life, our department is working on the several issues of various scales to construct the functional association between agriculture/forestry and daily life or producers and consumers.
Applied Life Sciences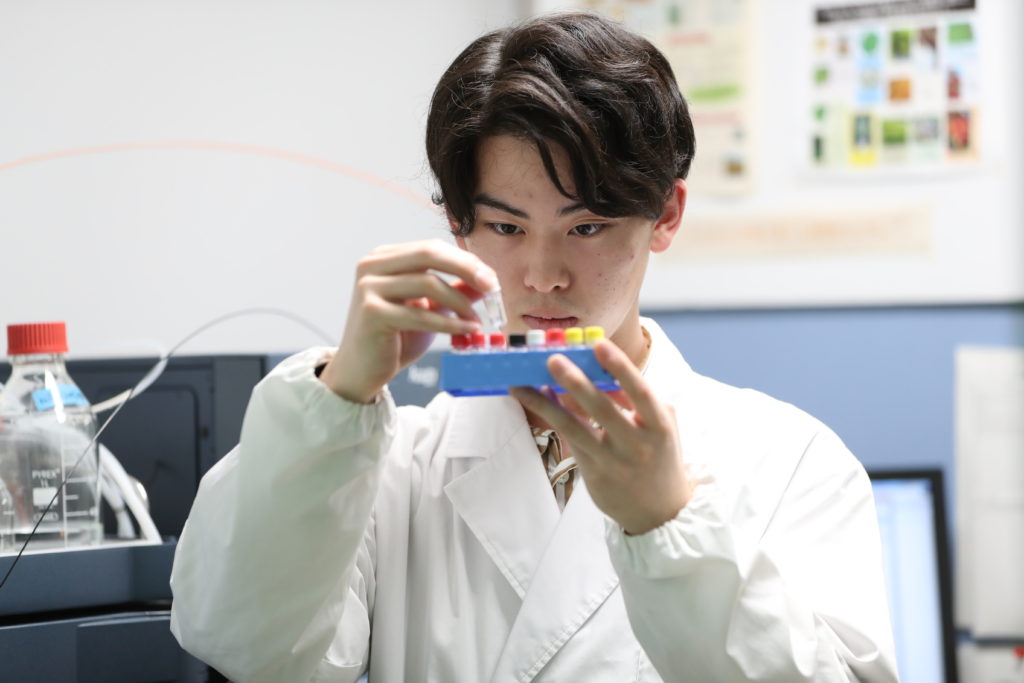 At the Department of Applied Life Sciences, students are educated to become specialists who contribute especially to the industry of biotechnology and life science. Our education involves subjects such as physical chemistry, organic chemistry, analytical chemistry, biochemistry, molecular biology, cell biology, and bioinformatics, and the laboratory classes at several different scales from the molecular to individual organism, and the graduates gain both skills and knowledges. Our research not only elucidates the various control functions of organisms, but also develops and produces useful substances using the frontiers of biotechnology.
---